Roadtrip to Wicklow, Ireland
We stayed a week in Ireland in the beginning of October. Most of the time was spent in activities around the travel blogger conference TBEX in Dublin. After all the conference hassle was over, we still had 1,5 days left in the country. We wanted to see also something else than the lovely city of Dublin and so rented a car for 24 hours. First we thought about heading to the West Coast to see the spectacular Cliffs of Moher, but in that case we would have spent most of our time driving. 
After some googling and asking around we decided that Wicklow mountains would be the best destination for the limited time we had. So, Wicklow it was, and what a good decision it turned out to be. Such beautiful, beautiful nature, right next door to Dublin. We stopped countless times on the way to take pictures.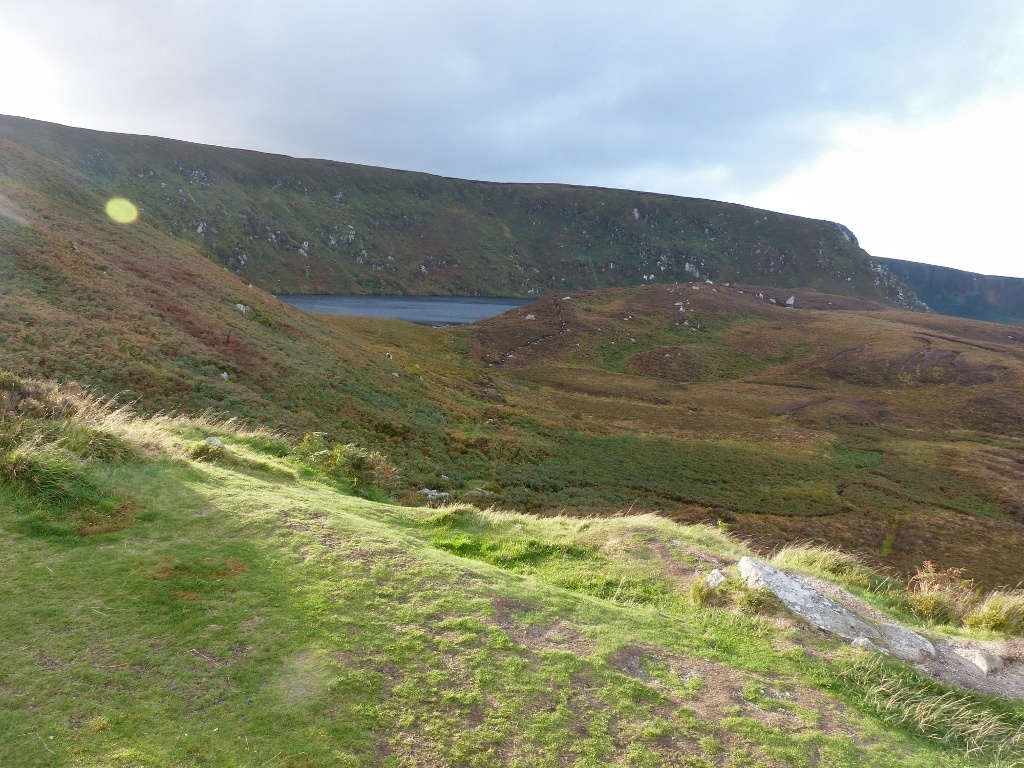 For the one night we had, we had booked a charming Bed & Breakfast the Old Coach House. Mick, the owner, welcomed us warmly, showed us around the place and gave some good tips on what to do. After settling in our comfortable room we walked to a nearby guest house for dinner. Nothing spectacular, just good food and great beer.
When we got back to our B&B we sat down in the living room for the evening. There were comfortable chairs and plenty of books to read. We poured ourselves a glass of beer and made ourselves comfortable. The other one of the owners, Barbara, insisted on firing up the fireplace, so we had nice and warm flames to look at. Perfection.
And the perfection continued to breakfast. There was a table filled with cold things, and we thought that was quite a good breakfast already. Then Mick came and gave us the breakfast menus. The cold table was actually just starters, and for the "real" breakfast we could order eggs, bacon, porridge, even a full Irish style breakfast. - And no, we didn't get any discounts etc. from the place, we just liked it so much that I ended up writing a lot about it.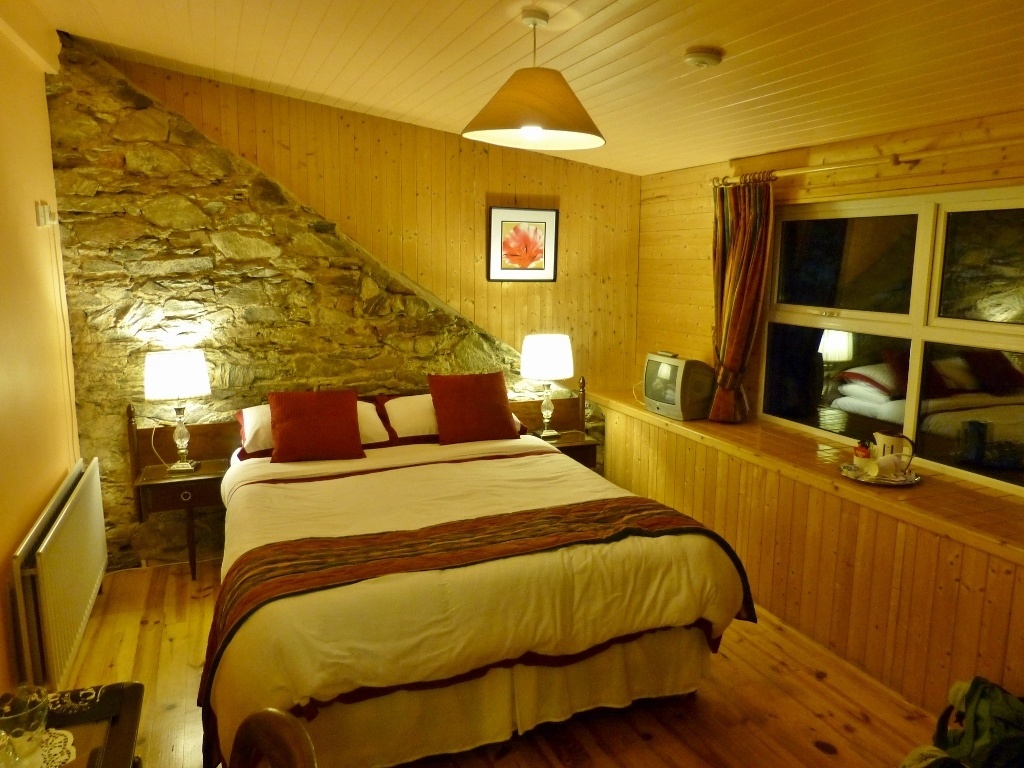 After being fully stuffed we decided we needed some exercise to burn it all off, so a trip to Glendalough was in order. It was a beautiful drive of about 30 minutes from the B&B. We parked our car at the visitors center and did a short hike to the Upper Lake. Taking the slightly longer route lead us through the wetlands around the Lower Lake. Enchanting and much more quiet than the visitor packed direct route. It felt like it was just us and the nature.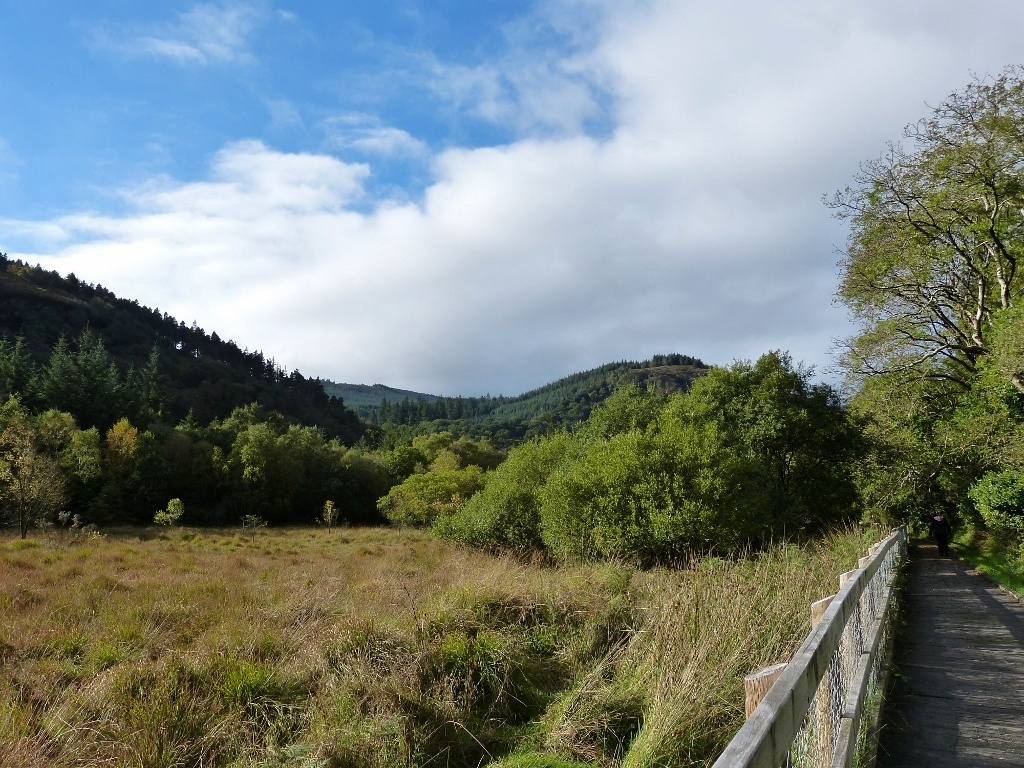 The view of the Upper Lake reminded us of New Zealand. Could have stared at it for hours... But didn't, since we had to check-out from our accommodation. On our walk back we crossed over to the monastery ruins to try to capture the feeling of the place in our pictures. The monastery was built in Early Medieval times, starting already in the 6th century. Lots of history here.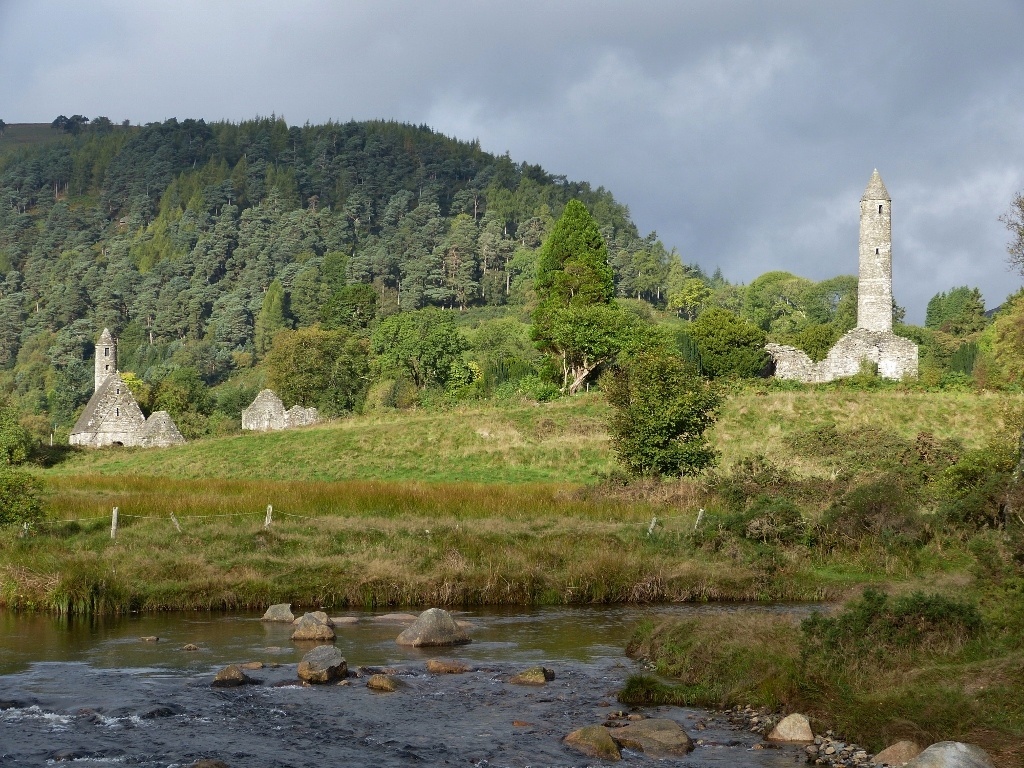 We took the coastal route as we headed to the Dublin airport to catch our flight. Such narrow roads, at some points it was almost impossible to pass the vehicles coming the other way. Very beautiful, sceneries like I had never seen before. No pictures of this though, since it wasn't possible to stop. Sorry!
- How many times can one use word "beautiful" in a blogpost? Just couldn't help it. Everything WAS so beautiful.

We are Mirje and Antti, a 30+ digital nomad couple, entrepreneurs with restless feet and passion for experiencing the world. more »